Peruvian Body Wave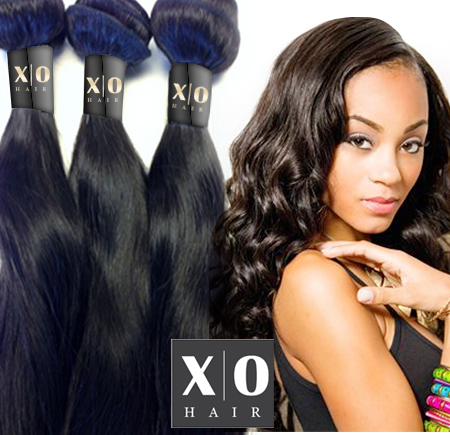 XOHAIR Virgin Peruvian Hair Weft.
Our XOHAIR Peruvian hair will add volume and texture to your natural hair, and with a choice of loose or straight hair wefts, you can find an extension that perfectly matches your hair.
Peruvian hair comes in single and three-pack bundles, and we recommend anywhere from two to four packs for a full head of hair.
HOLIDAY SEASON DEALS, BUY TODAY AND SAVE! Ask our Summer Special Deal.
Why You Should Consider Peruvian Natural Wave Hair
re you in the mood for something different and fresh? Perhaps you just want more length with sexy, luscious waves. If so, XO Hair has the finest Peruvian Body Wave Virgin Remy hair available. It will dramatically improve the length, body and looks of your natural hair, and can last up to a year with proper care.
Care for Your Peruvian Human Hair
Peruvian hair bundles are all natural 100% Human Hair and use no synthetic materials or blends. It is different from other hair extensions because of its density, with a natural thickness that remains light and silky. Your Peruvian Natural Wave hair can be safely colored if needed to any color you desire. You may treat your extensions as you would your own hair, using any of your standard haircare supplies and cleansers, or any of our specially created products made just for hair extensions. Peruvian Natural Wave hair should be brushed gently from the bottom up, and if needed, hold the hair at the root and work from the ends upward to keep from pulling too hard.
Contact Us
If you want to have a head full of glorious soft wavy hair, then XO Hair Extensions are the finest quality Peruvian Body Wave Virgin Remy hair you can have. You may also contact us with any questions you may have, we will be so happy to help. Call us at (832) 592-9696 or email us at info@xohair.comm.