Brazilian Deep Sea Wave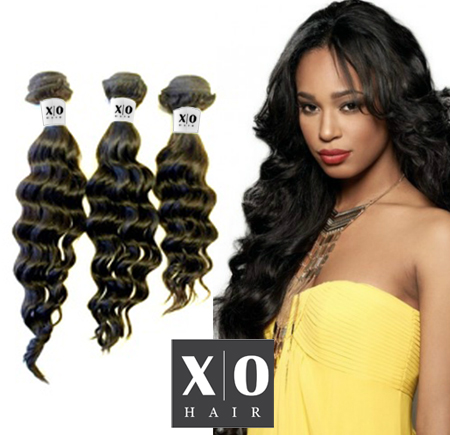 Brazilian Deep Wave Virgin Hair
XO Virgin Brazilian Hair Wefts. We have Brazilian hair extensions in a variety of styles, including Curly, Deep, Body, and Natural Styles. We sell single bundles as well as three-pack bundles, so depending on how much virgin hair you need, the Brazilian hair wefts are always high-quality and always reasonably priced. Pick your favorite today.
Transform Your Looks with a Stunning New Style
If you haven't already discovered the many benefits which extensions can bring, it's certainly time to consider a Brazilian natural hair weave for your next style choice. Suitable for a variety of different styling options, Brazilian Deep Sea Wave Virgin hair adds flattering volume and length to your own hair.
Natural Curls
Brazilian hair extensions are made from 100% hair, which is beautifully wavy and curly. In the same way as your own hair, extensions can be straightened if preferred, giving you plenty of textural options. Particularly if your own hair lacks volume or is too thin for the styles you like, extensions open up a whole new world of styling possibilities.
Bring Your Style Up To Date
It may have been years since you've chosen a longer style, but when you decide to "go long", there's no need to wait months or even years for your hair to slowly grow to the length you desire. Your stylist will skillfully blend Brazilian Deep Sea Wave hair with your own locks to instantly add inches and beauty.
No One Will Know It's Not Your Own Hair!
Carefully chosen to blend with your existing hair color, once it's in place Brazilian Deep Sea Wave Virgin hair is virtually indistinguishable from your own hair. Wash, condition and style extensions in the same way as you've always cared for your hair to make every day a "great hair" day. Call us at (832)-592-9696 for any questions.