Brazilian Body Wave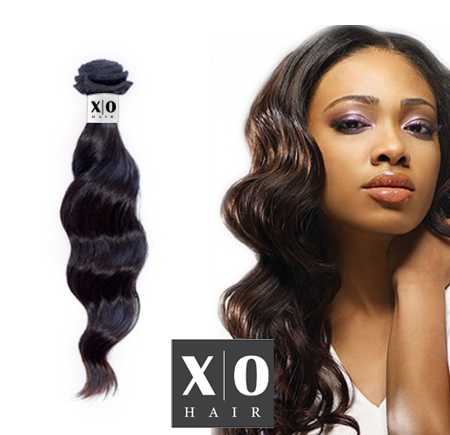 XO Virgin Brazilian Hair Wefts. We have Brazilian hair extensions in a variety of styles, including Curly, Deep, Body, and Natural Styles. We sell single bundles as well as three-pack bundles, so depending on how much virgin hair you need, the Brazilian hair wefts are always high-quality and always reasonably priced. Pick your favorite today. Buy wholesale hair extensions, buy XO Brazilian hair extensions at wholesale prices online….
XO Brazilian Body Wave Virgin Remy Hair
XO Brazilian Body Virgin Remy Hair gives you an extremely natural look and awesome flexibility from its natural "S" shaped wave pattern. XO Brazilian Body Wave Virgin Remy Hair blends well with both relaxed and natural hair types. This hair has a natural thickness that gives a lot of body and versatility once installed. Heat and color can be safely applied to this 100% Virgin for a beautiful, customized look. All cuticles are intact.
We recommend between 2-4 bundles for a full head depending on the fullness you desire.
Weight: 3.5 oz. 100g
No Shedding or Tangling
Should last up to 1 year
All natural, no synthetics
Please seal wefts
Color: Natural Black to Natural Brown
Lengths: 12″ to 30