Mongolian Curly Wave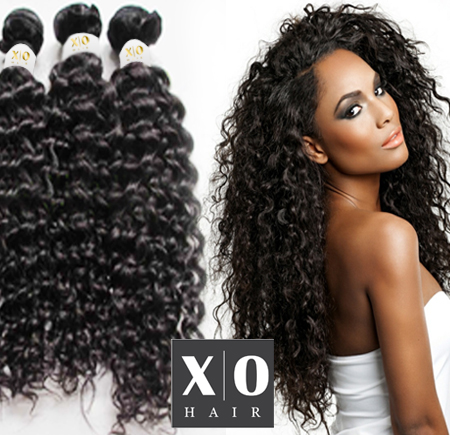 Summer and Holiday XO Hair Inspiration, Mongolian Hair Weft
Mongolian Curly also called Cambodian Natural Wave
Are You Ready For A New And Sexy Hair Style?
Are you tired of your current hair style choices or length? There's not need to wait it out with slow growing hair, or those awkward styling stages when you're "in-between" looks. XO Hair brings you gorgeous Mongolian Super Curl Hair Extensions. These 100% virgin human hair extensions are a perfect look for those who are ready for something new that everyone will love.
What You Should Know About Mongolian Curly Hair Waves
When you purchase from XO Hair, you can be assured that you are getting pure and natural, virgin human hair extensions without synthetic materials or blends. Your professional stylists will work to perfectly install the extensions to your own hair to guarantee a flawless match. These extensions can be dyed to any color you desire and our Mongolian Super Curl hair will last you between 9 months to 1 year with proper care.
XO Hair – Your Best Choice For Hair Extensions
At XO Hair, we will work with you to ensure you receive exactly what you want to fashion your unique style. All of our Mongolian Super Curl hair is made from 100% human virgin hair. It is of the highest quality, and we are proud of our customer satisfaction. If you need more information about our Mongolian Super Curl Hair extensions or any of our 100% human Hair Extensions, please get in touch with us at (832) 592-9696.