Malaysian Straight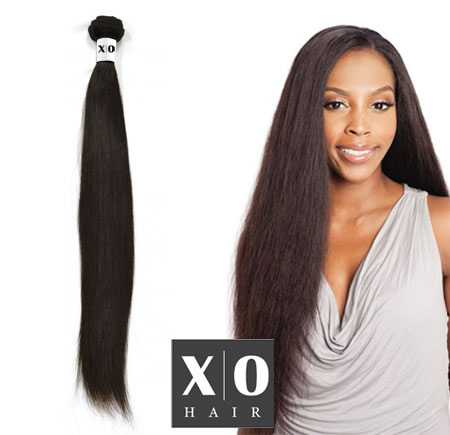 XOHAIR Gorgeous, high quality. Malaysian Straight hair is coarse, yet finer and denser than Brazilian hair. Manageable. Holds curls well. Truly outstanding. Malaysian Straight hair processes curls particularly well. Malaysian hair is generally dark brown, sometimes a bit lighter at the ends. Malaysian hair may have a gentle "bend" or very loose wave and remains the same texture after being wet. Does not swell or frizz in humidity. Malaysian hair is one of the most sought after hair types- it is sleek and manageable without having a shiny doll hair look.
XOHAIR The Most Trusted Brand In Human Hair Industry.
Create an Elegant Style with Malaysian Straight Hair Bundles
If you've always wanted wonderfully straight, long hair to pin, curl, wave or style just as you wish, then it's time to opt for our stunning Malaysian straight hair. Your favorite stylist will carefully integrate bundles of thick, natural hair to your existing hair to give you an authentic appearance that is unbelievably flattering.
Treat It Like Your Own" XO15 Deal….
There's no need for special treatment or lengthy maintenance when you opt for Malaysian straight hair bundles. Once the bundles are installed, you treat them in the same way as you would your own hair. This means they can be curled, conditioned or even colored to give an exciting selection of style options that are suitable for any occasion.
Straight Hair is More Versatile
Malaysian Straight Virgin Remy Hair is naturally free from curls and kinks, enabling you to enjoy a spectacular fall of straight hair that is easy to work with. Yet, if you do crave curls, simply use your usual curling iron or other tools to achieve the curls and additional volume and movement you're looking for. After that it simply just washing and drying and the Malaysian straight is back to being perfectly straight.
Dedicated Customer Service
We are committed to giving our customers premium results every time, ensuring their Malaysian straight hair always looks amazing. If you want to find out more about how Malaysian Hair can transform your look, call us at (832)-592-9696.